National Marine Fisheries Service
Speeches
Scott Deal, CEO and Founder of Maverick Boating Group, introduced Secretary Ross. Thank you, Scott, for the kind introduction, and thank you for hosting us at this impressive new facility. When we met a few years ago, you insisted that the recreational sportfishing industry was a big and important driver of GDP throughout the country. And you were right. Prior to the onslaught of COVID-19, the...
Press releases
Today, Secretary of Commerce Wilbur Ross announced the allocation of $300 million in economic relief to U.S. fishermen and seafood industries impacted by the COVID-19 pandemic. The funds were allocated as part of the Coronavirus Aid, Relief, and Economic Security Act (CARES Act), signed into law on March 27 by President Trump. Commercial fishing, charter/for-hire businesses, qualified aquaculture...
Press releases
America is an ocean nation with the laws, the resources, the tools, and the expertise to be a seafood superpower. Unfortunately and unnecessarily, our country overwhelmingly relies on imports to meet our seafood demands. Today, President Trump took bold action to secure America's place as a seafood superpower by removing unnecessary regulations that restrict our seafood industry. This action...
Blog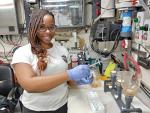 Guest blog post by Jeanette Davis, Policy Analyst, National Oceanic and Atmospheric Administration, National Marine Fisheries Service Contributions by African Americans to science and society is undeniable and Black History Month is a time to recognize and celebrate such contributions, both past and present. It is a month that speaks to resiliency, creativity, and the ability to serve humanity...
Press releases
Today, Secretary of Commerce Wilbur Ross announced his determination that commercial fishery failures occurred for multiple fisheries between 2017 and 2019 in Alaska, California, Georgia, and South Carolina, while further finding that a catastrophic regional fishery disaster occurred for Louisiana, Mississippi, and Alabama due to extreme flooding events in the Gulf of Mexico. "Fishing is the...
Blog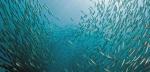 The following is a cross-post from the National Oceanic and Atmospheric Administration Today, NOAA released the 2018 Status of U.S. Fisheries Annual Report to Congress that details the status of 479 federally-managed stocks or stock complexes in the U.S. to identify which stocks are subject to overfishing, are overfished, or are rebuilt to sustainable levels. Building upon the trend of the past...
Press releases
Today, the U.S. Department of Commerce allocated $20 million to help tribes, communities, fishermen, and businesses affected by commercial fishery failures that occurred in Georgia, California, Oregon, and Washington between 2013 and 2017. "The Department of Commerce and NOAA stand ready to support communities working to rebuild and rebound from fishery disasters," said Secretary of Commerce...