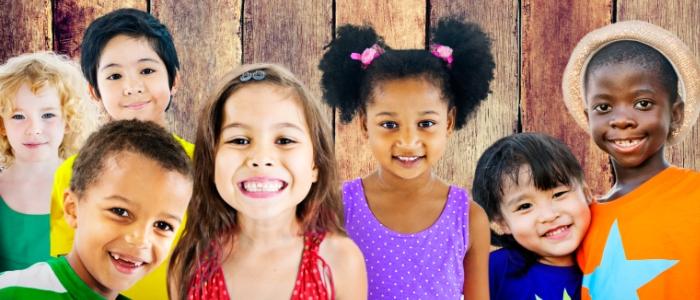 Our goal for 2020 is a complete and accurate Census. To accomplish this massive undertaking without undercounts, we are working to partner with countless organizations to reach certain hard to count populations by using their trusted voice.
One of our most trusted voices are our children's doctors – pediatricians.  It was my great honor to recently ask Board members of the Federation of Pediatric Organizations (FOPO) to join the 2020 Census' National Partnership Program. 
Children are among the most vulnerable segments of our population. In the 2010 Census, an estimated 5 percent of children under the age of 4 were not counted.  That's one million children.  In fact, young children had the highest undercount of any age group. An undercount of children ultimately means a local elementary school may not meet its young students' needs, and state and local health programs may not have the funding for their communities' children.
The decennial census guides the annual distribution of more than $675 BILLION in Federal funding, and this directly affects hospitals and health care provided to families across our country.
Earlier this year I read in a local newspaper, that in some communities there was not enough flu shots available for children.  It occurred to me while reading this story that these types of shortages are also a manifestation of the Census' undercount of children. Missing data equates to less resources and heartbreaking consequences.
Our research tells us young children fail to be counted in the Census for a variety of reasons so we are committed to pursuing multiple, targeted strategies to ensure that the count of young children is as complete and accurate as possible, including:
We changed the wording on the Census questionnaire to remind those responding to include children and babies; 
We improved our Census taker training materials to emphasize the importance of including children during interviews with non-responding households;
We plan to purchase targeted advertising and will have an online presence aimed at households with young children; 
And we are working with local schools through our Statistics in Schools program to educate parents about the importance of the Census through the older siblings of young children.
We want the public to know that the Census is strictly confidential.  We have made participation in the Census easier and more accessible.  For the first time, people will have the opportunity to respond online, over the phone, or through the mail. The 2020 Census will also have the most robust language program ever fielded in a decennial census.
The Census Bureau's 2020 National Partnership Program is well underway – and far ahead of where it was at this time for the 2010 Census. We are reaching out to a diverse group of national organizations, just like the Federation of Pediatric Organizations. Thanks to FOPO, we have the opportunity to leverage an extensive network to significantly increase awareness of and response to the 2020 Census.