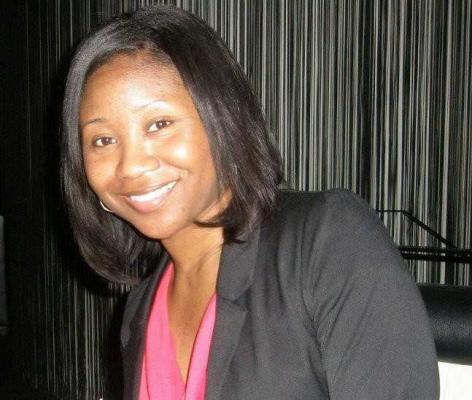 Ed. note: This post is part of the Spotlight on Commerce series highlighting the contributions of Department of Commerce employees during Black History Month.
Guest blog post by Darmika Stanfield, Congressional Affairs Specialist, U.S. Economic Development Administration
As a Congressional Affairs Specialist at the U.S. Economic Development Administration (EDA), I work hard every day to do my part in improving the quality of life for hundreds of communities. By working closely with EDA regional officials and congressional representatives, I do my best to help advance a foundation for sustainable economic growth throughout the United States. Working for the federal government for a little over 14 years has given me an opportunity to explore a path that ultimately led to this awesome career and now I have the greatest satisfaction in creating a sense of community.
I was born and raised in Washington, D.C., in a two-parent household where it was ingrained in me to never define myself by a single idea. As the youngest child and only girl of three, I knew very early that the power to change perception, to inspire and empower, and to show people something different rested in me.
Culture and tradition are very important in the black community so making the decision to attend a private historically black university (HBCU) was a no-brainer. Hampton University (the real HU) is a place of legends. Booker T. Washington graduated from Hampton and later became an administrator prior to founding the Tuskegee University. The standard of excellence set at Hampton for its students provided me with an education for life. While at Hampton, I made a pivotal decision to become a member of the first black Greek-lettered sorority, Alpha Kappa Alpha Sorority Inc., which was formed to break barriers for African-American women in areas where we had little power or authority. Being a part of a sisterhood that continues to help improve social and economic conditions through community service programs, further contributed to my desire to work in the field of community development. After graduating with a Bachelor of Arts in English, I pursued a master's degree in education from another prominent HBCU. My time at Bowie State University taught me that leaders build amazing communities and I was ready to stop thinking and start doing.
I started my professional career in the legal field with a plan to attend law school. I worked in the private sector for two years at a law office while studying for the LSAT. My plan was to practice law and teach classes at a university. I had my plan all mapped out. To gain more of a work-life balance, I accepted a position in the federal government as a paralegal for the Department of Commerce's Office of the General Counsel. While applying to law schools I attended a Congressional Black Caucus event and met a congressional staffer. Our conversation opened my eyes to a world where I could really demonstrate my values and make a worthy contribution to the direction of the country. That chance encounter stuck with me, so I decided to alter my career path.
Life is all about how you handle change. I am a firm believer in always having a Plan B because the reality of watching your Plan A never come to fruition will guarantee disappointment, but it's all about your next steps. Moving forward and learning your true strength is when champions are born. My new plan has not only allowed me to gain valuable insights into the issues impacting the country, but also the black community. I am so happy to have a career that mirrors my personal life by giving back.
Black History Month is a time for rejoicing, celebrating and thanking so many African Americans for the exceptional contributions they've made in the past and continue to make today. For me, I take enormous pride in celebrating my heritage and culture all the time and I look forward to giving hope and passing along the history to my family and the next generation.