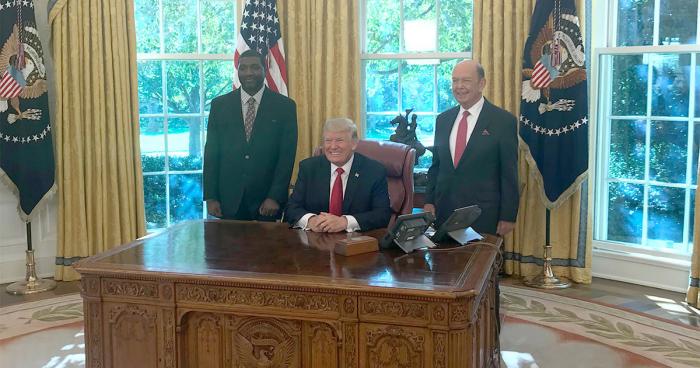 The Minority Business Development Agency (MBDA) recently honored minority-owned businesses in Detroit during Minority Enterprise Development (MED) Week.
At this year's event, they launched a new award honoring the Minority Veteran-Owned Firm of the Year – which was bestowed upon Army veteran Bede Ramcharan, President & CEO of Indatatech, of San Antonio, Texas.
Ramcharan is a retired Army colonel with over 22 years of global operations and leadership experience in peacetime and combat. He used his expertise in logistics and sustainment operations to create a global supply chain solutions company that has performed work worldwide.
Indatatech has been recognized as one of the Fastest Growing Companies in San Antonio in 2005 and 2015, twice named Corporation of the Year by the Southwest Minority Supplier Council, a winner of two regional MED Week awards (San Antonio and Houston, Texas) and named one of the Best Places to Work in San Antonio.
MED Week award winners were invited to the White House on October 24th, where President Trump acknowledged honored their success, commitment, and economic impact stating, "Minority-owned businesses are a bedrock of the American economy and will be a critical component in the countries new period of economic revival."
If you are a veteran looking to start or grow your business, contact an MBDA Business Center to find out how we can help you grow your company. You can also support a veteran-owned business this week by making purchases from veteran owned firms. Find them in your area at www.buyveteran.com.