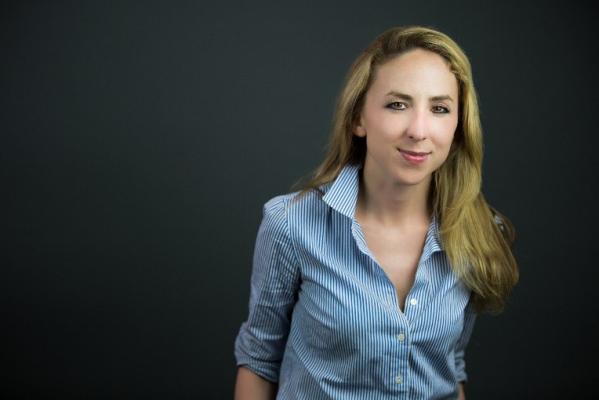 Ed. note: This post is part of the Spotlight on Commerce series highlighting the contributions of Department of Commerce employees during Hispanic Heritage Month.
Guest blog post by Mara Campbell, U.S. Economic and Development Administration (EDA)
As an attorney at the U.S. Economic Development Administration, I get to have a direct and positive impact on communities throughout the United States. By making strategic investments to support innovation, entrepreneurs, new infrastructure and workforce training programs, EDA helps strengthen local economies across America every day.
I was born and raised in Quito, Ecuador, to an Ecuadorian father and an American mother. When I was ten, our family moved permanently to Anchorage, Alaska, where I became one of the estimated 54 million Hispanics living in the United States. Like so many families that immigrate to the United States, my parents wanted to give me and my siblings every opportunity that this country affords.
Making such a dramatic move was hard. Leaving the familiar is tough, and the winters in Alaska are no joke. But even though we moved thousands of miles away, my parents made sure we didn't forget who we were or where we came from.
Throughout my childhood and teenage years, my siblings and I were privileged to spend our summers in Ecuador in order nurture our relationships with our relatives and maintain our Spanish fluency. These trips were also a regular reminder of the cultural, social, and political differences that existed between my two "home" countries.
I never lost my connection to Ecuador or my Hispanic heritage. I graduated from Bard college with a degree in political science with a focus on Latin American and Iberian studies. My degree gave me insight into the political and institutional challenges that some populations face, such as extreme poverty, which ultimately served as a catalyst for my career in law.
With that frame in mind, after graduating from American University, Washington College of Law, I started my legal career at the Inter-American Foundation (IAF), a federal foreign assistance agency that supports development projects in 21 countries in Latin America. At IAF, I had the opportunity to travel to many of the countries I had studied during my undergraduate years, and it was a privilege to be able to give back to communities just like the one I had come from in Ecuador. Now, as an attorney at EDA, I get to serve my other "home" and communities throughout the United States. EDA helps economically distressed communities, many with large Hispanic populations, to generate economic opportunities – the very thing that drew my family to this country.
National Hispanic Heritage Month is an opportunity for me and the roughly 54 million Hispanic Americans to embrace our dual cultural identities. I am grateful for my heritage and to live in such a diverse country. Celebrating that diversity is part of what makes America great.