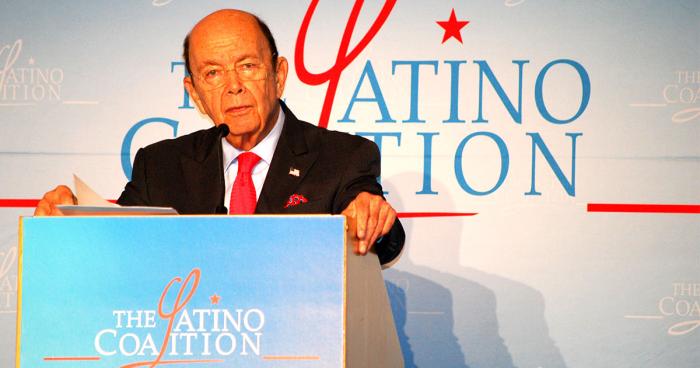 Last week, U.S. Commerce Secretary Wilbur Ross kicked off National Hispanic Heritage Month and stressed the commitment by the U.S. Commerce Department and the Trump Administration to the long-term economic growth of the Hispanic business community.
During his address at The Latino Coalition's Capturing the Momentum Summit, he outlined the importance of the minority business community to the U.S. economy and that economic development and empowerment for all Americans is critical to the continued advancement of the economy and the creation of U.S. jobs.
In particular, Secretary Ross stressed the need to reduce the existing tax burden that hinder fair and equal economic opportunity for U.S. business owners and called on the Latino coalition and the Hispanic business community to support President Trump's tax plan.
"Economic development and empowerment for all Americans are critical to the continued advancement of the economy and the creation of more U.S. jobs," said Secretary Ross. "President Trump's tax plan will bring back our jobs and bring back our wealth resulting in a better life for all Americans."