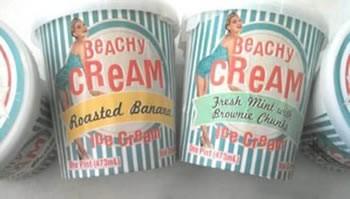 In connection with American Dream Week (July 31 – August 4, 2017), the U.S. Department of Commerce is proud to highlight the important role Commerce agencies play in creating jobs and economic opportunities in American communities across the nation.
Obtaining the capital needed to start or grow a business can often be an impediment to entrepreneurs looking to achieve the American Dream of business ownership.
The U.S. Economic Development Administration (EDA) has worked to bridge this capital gap through its Revolving Loan Fund (RLF) program, which provides lending to small businesses that are unable to borrow from commercial banks.
The RLF program has made more than 37,500 loans to American small businesses and has leveraged more than $16 billion non-RLF dollars. RLF recipients report that the program has contributed to creating or retaining more than 662,000 jobs.
Today, there are 520 EDA-funded RLFs operating nationwide with a total of $267 million available for lending.
One business owner whose American Dream is coming true with the help of the EDA RLF program is Ann Ryan, Founder and CEO of Beachy Cream Ice Cream in Santa Monica, California.
Due to high demand, the organic ice cream brand – which started off in farmer's markets and a small storefront – needed to increase production capacity, but lacked the capital to do so.
In 2014, the company received a $95,000 RLF investment that helped them secure a 13,000 square foot manufacturing facility that allowed them to increase production and meet demand.
"The RLF loan we received provided valuable capital for Beachy Cream's move into our new leased space in Long Beach so that we could expand our ice cream production capabilities," said Ryan.
In expanding their business, Beachy Cream is a modern example of the American Dream.
More information on the program, including where to find an RLF grantee by state and other RLF success stories can be found on EDA's Revolving Loan Fund program page.